The Archimedes Institute
The Archimedes Institute, previously hosted on spacesettlement.com , received a whole lot of press internationally in the 2000-2004 period when issues of private property claims in space were hashed out in court, discussed below. For this reason, it still receives a lot of demand.
The Archimedes Institute ran a large sub-site on the PERMANENT server covering space law and issues, organized by Professor Lawrence D. Roberts plus a former PERMANENT volunteer, David Kantymir, for several years, from 1997 to the early 2000s. The Archimedes Institute is not a part of PERMANENT; it is a separate organization which PERMANENT allowed to put information on our server as their host. (PERMANENT was their only host.)
The Archimedes Institute, a not-for-profit, also keeps a draft Private Property Rights Registry which can be used for registration of asteroid property claims, though no such claims registries have attained formal legal recognition, and the Archimedes Institute's was not the first by far. It has always been PERMANENT's interpretation of international law that somebody has to set foot on a place and actually start utilizing it, known is western law as "pedis posessio", before such claims would be considered. Therefore, PERMANENT never stated that this Private Property Rights Registry had any authority, nor was it ever the intent of PERMANENT. PERMANENT and the Archimedes Institute were entirely separate, and PERMANENT was just the web server hosting operation for their website.
Nonetheless, the requirement of "pedis possessio" did not stop some people from selling property on the Moon from OTHER organizations LONG before PERMANENT and the Archimedes Institute ever existed.
One of those was the controversial so-called Lunar Embassy, SELLING certificates of property ownership on the Moon starting around 1980, before PERMANENT even existed or was imagined. The Lunar Embassy is the creation of an individual, Dennis Hope, who some estimate has made around perhaps tens of millions of dollars from selling about 2.5 million acres on the Moon. He was selling property at around $20 per acre, though we don't know what the price has been over time, so we don't know the exact total amount he has made. Regardless, this raised some issues. None of the issues had been challenged in court before the Archimedes Institute was created.
The Archimedes Institute's Private Property Rights Registry was created in the late 1990s, and was free. Anybody could claim any property rights in space for free. Some people saw this as a free competitor to the Lunar Embassy.
Gregory Nemitz, Asteroid 433 Eros, and the NASA Shoemaker Probe
A space private property case went to court. An individual named Gregory W. Nemitz claimed ownership of near Earth asteroid 433 Eros on the Archimedes Institute's Private Property Rights Registry. Later, NASA parked a probe on Eros, the NEAR Shoemaker spacecraft. Nemitz charged NASA for parking their probe on his private property at the rate of just 20 cents per year, $0.20 and sent an invoice of $20 to NASA to cover the next 100 years of parking. NASA sent back a letter refusing to pay, so Nemitz took NASA to court in 2003.
In other words, the Plaintiff, Gregory W. Nemitz, took the U.S. government to court in order to make a judgement on "Property Rights in Space", which would establish a first precedent in "Space Property Law".
The court judged against Nemitz in 2004, on the basis that he was unable to prove actual ownership rights for 433 Eros.
This judgment should essentially neutralize claims by the Lunar Embassy and others who have set up competing private property registries without any evidence of pedis possessio, at least in the US, but international courts around the world would probably rule the same if presented with such a case.
(Nemitz' Eros Project was funded by Beef Jerky, the popular old American dried beef product sold all over the US, and which also sent its product to the International Space Station via the Space Shuttle. Nemitz has been a business and financial consultant to a variety of space companies.)
About the Archimedes Institute
Lawrence D. Roberts, the Director of the Archimedes Institute, is an academic specializing in issues of space law and policy. The author of numerous articles on international law and space law and policy, Professor Roberts has taught at New York University School of Law, New England School of Law and the City University of New York School of Law. He received his Bachelor of Arts degree from Columbia University, his Juris Doctor degree from Cornell Law School and his Master of Laws degree from New York University School of Law. A former chair of the American Bar Association's Committee on United States Aerospace Law and Policy, Roberts currently Chairs the A.B.A.'s Committee on International Aerospace Law and the X Prize Foundation's Law and Policy Committee.
The Archimedes Institute is a policy research organization devoted to the efficient and equitable development of the solar system. The Institute recognizes that while there are many difficulties associated with the current approach to exploration and commercialization of the high frontier that will require large capital investments and technological breakthroughs, the current legal structure regulating outer space unduly hinders the process. The Archimedes Institute is working to improve the regulatory climate through the generation and dissemination of reasoned policy analysis, the enhancement of communication between government, academia, the commercial sector and the general public, and the implementation of private policy initiatives such as the registry for private claims to solar system resources.
The Archimedes Institute was previously located at spacesettlement.com/archimedes where it had a large Law Library and some lively discussions (based on very old and obsolete forum software).
When the PERMANENT website converted to a new format in 2001-2002, the Archimedes Institute was dropped, as nobody stepped up to help out and take responsibility for maintaining it. The Archimedes Institute was extremely popular among both professionals and newcomers, but without somebody to convert it to a modern format and maintain it, the site was suspended.
Nevertheless, the Archimedes Institute keeps getting traffic attempts, such as when Planetary Resources, Inc., announced in 2012 that it would bring a small asteroid or part of an asteroid back to Earth orbit to mine, and when other space resources utilization companies announce plans.
You can still see an Archimedes Institute page listing a lot of the base of the law on space resources, at:
spacesettlement.com/archimedes/LawLibrary.html
which cites a lot of external links, though its internal links have not also been put back up. If somebody from the Archimedes Institute steps up to maintain it, then we could modernize it and get it running again.




---
---
---
spacesettlement.com > Law, Governments, and Private Sector > Legal Environment > Archimedes Institute
If you choose to submit feedback, then I wish to thank you in advance. After you click on Submit, the page will jump to the top.
---
Reasons to do something yourself:
It will help save life on our special planet -- be part of the solution in your generation.
It will create and secure a better future for your children and grandchildren.
It could be an interesting, cool, and a fun adventure for your life!

You can join us and volunteer to help out,

... or ...

If you're short on time, you can just donate by seeing our donate page, or contact Mark Prado via his personal website at www.mark-prado.com.

If you really much prefer to send by cryptocurrency, then you can donate into a wallet of any of our cryptocoins, though this is our least preferable way to receive donations ..., so please donate this way only if it's really much more convenient or feasible for you. The wallets are included in my

cryptocoin critiques opinion page

.

... or ...

Suggest this website to other people and organizations.


NOTICE:

PERMANENT needs a PHP / MySQL (actually, MariaDB) programmer. Are you a PHP / MySQL programmer interested in getting into space development as a career, or already working in space development? Or do you know somebody else who might be interested?

This is a volunteer, unpaid role at this point in time. A limited paid role would be considered on a tight budget, such as for at least bug fixing with some minor improvements, and/or a security review of our code before it goes online publicly. If you or one of your friends or associates may be interested, please send an email to spaceprogrammer at ... of course this domain.

To get updates on PERMANENT (occasional, not frequent), get on our mailing list.

For general or specific e-mail regarding PERMANENT, please use our Feedback page.

Leave information about yourself in our people, companies, and organizations database.

If you are interested in hiring our expertise, anywhere in the world, please contact us.
We have people in the USA and Thailand, and can travel or consult by internet.
You can call anytime, 24/7, at +66-8-1135-7977

Text by Mark Prado, Copyright © 1983-2023, All Rights Reserved.
Many website artistic design elements by Sam Fraser, Copyright © 1999-2023, All Rights Reserved.

Except where specifically stated otherwise,
Copyright © 1983-2023 by Mark Evan Prado, All Rights Reserved

Source: https://www.spacesettlement.com


P rojects to E mploy R esources of the M oon and A steroids N ear E arth in the N ear T erm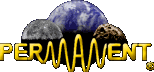 P rojects to E mploy R esources of the M oon
and A steroids N ear E arth
in the N ear T erm
This website has a lot of text content, so here are some suggestions on how to navigate and also recognize pages you're seen already vs. still unseen pages in the SiteMap.

There are 2 ways to browse this website:
A menu floats on the top left (unless you have JavaScript disabled, in which case you must use our SiteMap).

or


The SiteMap page.
The pulldown menu and the SiteMap are the same tree of pages and links. The pulldown menu offers + and - for expand and collapse sections/subsections/sub-subsections... of the tree, sometimes multiple levels, whereas the SiteMap has everything expanded with no + or - expand and collapse options so the SiteMap is much longer, compared to the pulldown menu if not fully expanded. You may just choose which of the two formats you prefer at a particular time.

The SiteMap colors links red which you have already visited, vs. normal blue for still unseen. It is convenient to browse the SiteMap in one tab or window, and opening pages in other tabs/windows (Ctrl-click or right-click), such as browsing the whole SiteMap to skip pages you've already seen and to choose to open pages you haven't read yet.

The pulldown menu doesn't change the color of seen pages, unfortunately, unlike the SiteMap. However, using the pulldown menu, you can quickly browse the list of sections and other pages without leaving the page you're on. The SiteMap is a separate page of its own.