Dogecoin Really Is A Hustle, and Elon Musk
Elon Musk rightly and responsibly called Dogecoin a "hustle", much to the disappointment of many speculators who had followed his earlier promotion of Doge on Twitter, but I am dismayed by some of his later tweets, such as maybe becoming a Dogecoin trillionaire.
To show you what a "hustle" Dogecoin is, let me show you something you can try yourself. The hype of Dogecoin implies that it's under very active development and a modern coin of the future, but take a look at this, with a desktop computer, yourself:
Go to the official Dogecoin website at dogecoin.com (as confirmed by Wikipedia). On the home page, it offers 3 wallets, the first being a "light" wallet called "Multidoge", the second being "Dogecoin Core" (which requires downloading the whole blockchain, 10s of gigabytes, maybe best done overnight), and the third being "Android Wallet". (None is listed for the iPhone, though the first two are offered for Windows, Linux, and macOS.)
Download and install the first one, Multidoge. It will give you a wallet ID for other people to send to. Then try to receive some Dogecoin from somebody, but WARNING - TEST WITH ONLY A TINY AMOUNT OF DOGE WHICH YOU ARE WILLING TO THROW AWAY if you don't persevere to recover it. Because Multidoge fails. Once the other person sends Dogecoin, they can't get it back.
So what's happening? Take a closer look.
Just take a look at that Multidoge program you downloaded, the file in your Downloads or other specified folder. Notice that it is dated in the year 2016, specifically January 30, 2016. My associate downloaded it in 2021, specifically in October 2021. Does that strike you as a program which is under very active development? So don't believe the bullshit you read and hear.

We checked the logs. The program fails because it cannot connect to the 4 Dogecoin servers it keeps trying to connect to, over and over:

seed.dogecoin.com
seed.multidoge.org
seed2.multidoge.org
seed.doger.dogecoin.com

Trying to just ping these 4 servers, you find they're not even known any longer in the DNS. (The same workstation can ping every other popular site on the internet we try, like normal, but not the 4 Dogecoin.com servers.) Obviously, they just abandoned the project but didn't update the home page of their website nor their wallet.

We followed the links to what looks like an original source of the program, multidoge.org , and looked at the release notes. Updates end on 29 Jan 2016.
My conclusion: They don't really care and have not even maintained their own software or website. They are probably rich from the casinos like Binance and totally zoned out somewhere.
Yet, there's so much verbage about how the Dogecoin Foundation ... at foundation.dogecoin.com , such as that it has been "re-invigorated by members of the original core team along with fresh faces and new seasoned advisors ready to grow Dogecoin for the decade ahead." The home page has these words:
"Dogecoin Foundation"
"Do Only Good Everyday"
They claim one of their advisors is "Jared Birchall Representing Elon Musk - Legal & Financial Advisor" but Musk denied that in a tweet, saying "Neither Jared, nor me, nor anyone I know has anything to do with this foundation". Nevertheless, as of the time of this writing, October 28, the website still lists Jared Birchall.
People are saying that Dogecoin is an improved coin which can be used by vendors and consumers like money, for buying and selling goods and services. Well, try doing that with their Multidoge wallet, and then tell me how much you believe them.
You may as well just go back to the Dogecoin online casinos which work easily, and follow the pump and dump public relations, because you won't be buying or selling anything with Dogecoin using this first wallet from the Dogecoin website at this time.
You can just go ahead and install the only other desktop application for Dogecoin on dogecoin.com's home page, which is called Dogecoin Core. This application automatically starts to try to download the entire blockchain, which is TENS of GIGABYTES. As of October 2021, it's over 40 GB. Up to you ... and hope it works.
There are some third party programs such as Exodus and Guarda which do not require you download the entire blockchain, like Multidoge originally intended.
However, what if somebody has already send Dogecoin to your Multidoge wallet address? How can you move that to another wallet? After all, they have different wallet addresses. This is done by the export and import of a private key, and good luck finding easy instructions for that. Many people have asked online. I provide some easy to follow instructions in the link below. But first, let me tell you common experiences:
After installing Dogecoin Core, they went to open their multidoge.key file with Dogecoin Core. Guess what? "Invalid private key; please check and try again!" We noticed other people had posted this question on the web without others replying with a solution, and finding a solution took a lot of time and perseverance. The same applies to moving it to another wallet such as Exodus. However, we eventually figured out a solution.
If you already have Dogecoin stuck in a Multidoge wallet and need to get to it another wallet, then follow these instructions for Multidoge export and import of private key to Dogecoin Core or Exodus.
Notably, the abovementioned Base10 datetime stamp had a 2016 date stamp in early January of that year even though my associate had installed the software in October 2021 and exported the key in 2021, interestingly... which might make you wonder why ...
Dogecoin Conclusion
Dogecoin isn't just a hustle, it's a hassle, majorly.
This is the state of a top hyped cryptocoin promoted by Elon Musk since 2020, including tweets earlier in October 2021, about someday becoming a Doge trillionaire, and that he holds only 3 coins, Bitcoin, Ethereum, and Dogecoin.
It's not just a bull market, it's a bullshit market.
Dogecoin appeals to young people as a fun and cool thing, and it's promoted as a friendly coin. There are many spinoff "meme" coins, which may be the main threats to Dogecoin, people selling Dogecoin to buy other meme coins. These are a bit distinguished from the main coins by their appeal.
It is worrying that Elon Musk has associated himself so closely to Dogecoin, like he's the poster child for Doge. If Musk doesn't set the record straight, then if/when the bubble bursts cryptocoins tank, Musk's reputation may take a hit, too. The total value of Musk's and Tesla's Bitcoin and other cryptocoins is unlikely to be comparable to the amount their stock could be hit by a dent in Musk's image.
It makes me wonder why Tesla ever got into Bitcoin. At the time, Tesla was struggling to be profitable, so knowing that there was another crytocurrency bullshit market going on, maybe they were so desperate to turn a profit that they took in some Bitcoin and had Musk start tweeting about Bitcoin to boost it, and eventually Dogecoin, too. After all, at that time, Dogecoin was worth very, very little. After Musks's tweets, it soared. But if/when it sours, Musk and Tesla will be eating humble pie.
When you invest in a company's stocks, you are dealing with real assets and productivity.
When people instead invest in cryptocurrency, that may be less money going into stocks. It's money lost to the casino.
Many people are going into debt and putting their savings into crypto, so it could affect the economy, too, like the subprime mortgage crash in 2008 (which was based in real property, not imaginary virtual coins not even used significantly as currencies). Crypto is pump and dump, Musk should lay off the pump, and Tesla should invest in real factories and people.
Hope Elon Musk comes clean long before any crash. He has put himself into a difficult situation by getting involved in crypto in the first place. It may be fun and funny, but Musk is not just somebody who can speak freely from the hinterlands. Must is in a position of responsibility.
---
---
---
spacesettlement.com > z-nonmenu-pages > Dogecoin Hustle
If you choose to submit feedback, then I wish to thank you in advance. After you click on Submit, the page will jump to the top.
---
Reasons to do something yourself:
It will help save life on our special planet -- be part of the solution in your generation.
It will create and secure a better future for your children and grandchildren.
It could be an interesting, cool, and a fun adventure for your life!

You can join us and volunteer to help out,

... or ...

If you're short on time, you can just donate. For money, please contact Mark Prado via his personal website at www.mark-prado.com.

If you really much prefer to send by cryptocurrency, then you can donate into a wallet of any of our cryptocoins, though this is our least preferable way to receive donations ..., so please donate this way only if it's really much more convenient or feasible for you. The wallets are included in my

cryptocoin critiques opinion page

.

... or ...

Suggest this website to other people and organizations.


NOTICE:

PERMANENT needs a PHP / MySQL (actually, MariaDB) programmer. Are you a PHP / MySQL programmer interested in getting into space development as a career, or already working in space development? Or do you know somebody else who might be interested?

This is a volunteer, unpaid role at this point in time. A limited paid role would be considered on a tight budget, such as for at least bug fixing with some minor improvements, and/or a security review of our code before it goes online publicly. If you or one of your friends or associates may be interested, please send an email to spaceprogrammer at ... of course this domain.

To get updates on PERMANENT (occasional, not frequent), get on our mailing list.

For general or specific e-mail regarding PERMANENT, please use our Feedback page.

Leave information about yourself in our people, companies, and organizations database.

If you are interested in hiring our expertise, anywhere in the world, please contact us.
We have people in the USA and Thailand, and can travel or consult by internet.
You can call anytime, 24/7, at +66-8-1135-7977

Text by Mark Prado, Copyright © 1983-2023, All Rights Reserved.
Many website artistic design elements by Sam Fraser, Copyright © 1999-2023, All Rights Reserved.

Except where specifically stated otherwise,
Copyright © 1983-2023 by Mark Evan Prado, All Rights Reserved

Source: https://www.spacesettlement.com


P rojects to E mploy R esources of the M oon and A steroids N ear E arth in the N ear T erm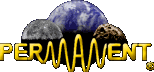 P rojects to E mploy R esources of the M oon
and A steroids N ear E arth
in the N ear T erm
This website has a lot of text content, so here are some suggestions on how to navigate and also recognize pages you're seen already vs. still unseen pages in the SiteMap.

There are 2 ways to browse this website:
A menu floats on the top left (unless you have JavaScript disabled, in which case you must use our SiteMap).

or


The SiteMap page.
The pulldown menu and the SiteMap are the same tree of pages and links. The pulldown menu offers + and - for expand and collapse sections/subsections/sub-subsections... of the tree, sometimes multiple levels, whereas the SiteMap has everything expanded with no + or - expand and collapse options so the SiteMap is much longer, compared to the pulldown menu if not fully expanded. You may just choose which of the two formats you prefer at a particular time.

The SiteMap colors links red which you have already visited, vs. normal blue for still unseen. It is convenient to browse the SiteMap in one tab or window, and opening pages in other tabs/windows (Ctrl-click or right-click), such as browsing the whole SiteMap to skip pages you've already seen and to choose to open pages you haven't read yet.

The pulldown menu doesn't change the color of seen pages, unfortunately, unlike the SiteMap. However, using the pulldown menu, you can quickly browse the list of sections and other pages without leaving the page you're on. The SiteMap is a separate page of its own.